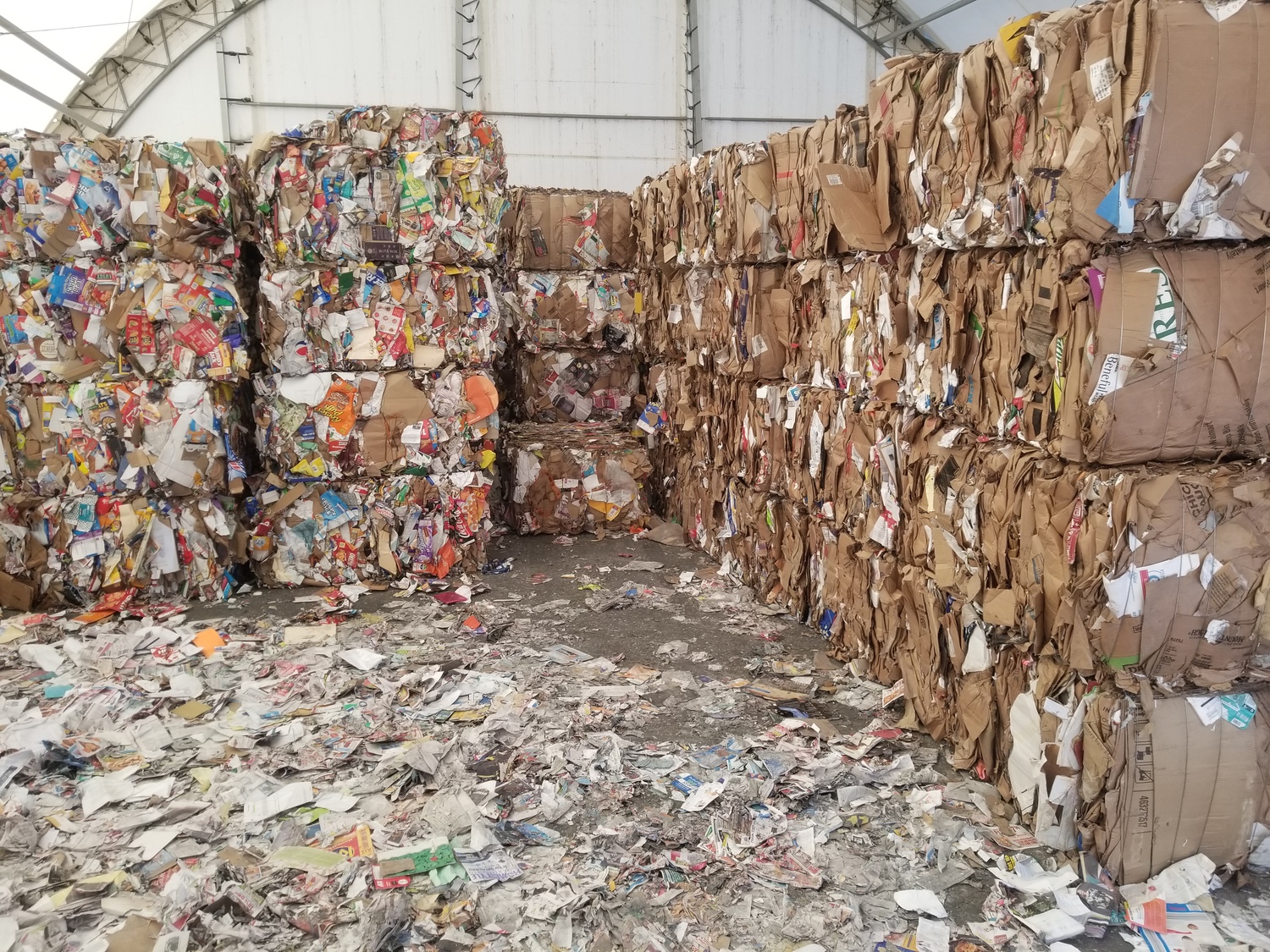 Waste
The waste we send to the landfill creates greenhouse gas emissions which impact our health, environment, and our economy. Given that the majority of waste we send to the landfill could be recycled or composted, it is important that we address this area through our CAAP.
Through the CAAP process, Columbia identified three goals associated with solid waste:
Reduce waste production.

Increase waste diversion.

Improve waste system management.
Solid waste refers to the things we send to the landfill, where it breaks down and generates methane—a potent GHG. These emissions contributed 2.5% to Columbia's 2022 community GHG emissions inventory. Overall, reducing consumption and reuse are the most effective ways to reduce waste. For waste that is generated, diverting materials to recycling or compost can reduce remaining emissions
Waste emissions represent 2% of all GHG emissions in Columbia. The City has established a 45% reduction target for the year 2035 and an 80% reduction target for the year 2050. With the majority of what is sent to our landfill consisting of compostable and recyclable materials, there is a great opportunity for Columbia to meet its GHG reduction and waste diversion goals.
Columbia's CAAP has identified a number of actions to reduce greenhouse gas emissions coming from the waste sector. Actions include researching best practices for recycling hydrofluorocarbons (potent GHGs used in refrigeration and air conditioning) and researching new technologies for enhanced landfill methane capture.
Total Tons of Waste Sent to Landfill
We are projecting a slight increase in total tonnage of waste sent to the landfill in 2035 due to population increase. CAAP actions forge a path to a 45% reduction in that waste by 2050.
Total Tons of Waste Sent to Landfill
According to the latest statewide waste composition study, 69% of waste sent to the Columbia Landfill could have been recycled, reused, or composted. The waste composition can change as manufacturers switch to more recyclable, compostable, or reusable packaging and products. The consumer can make a conscious effort to purchase these items or reduce spending on material goods. Waste composition can also change as more materials are diverted to our recycling facility and compost operation. Click around the graph to see what can be composted and recycled.
Columbia's Recycling Rate
At 8% recycling, we have many opportunities for action to achieve our 2035 target of 15% and our 2050 target of 28%.
Total Tons of Waste Sent to Landfill
Actions in the CAAP to reduce waste sent to the landfill include requiring multifamily homes to offer on-site recycling for residents, expanding compost services, and offering financial incentives to businesses and residents to divert material from the landfill.
Recycling Collection Centers
Columbia has many recycling drop off and other specialty waste collection sites to serve you. Use our map to find convenient locations that accept recycling, household hazardous waste, and yard waste for composting.
Take action today to minimize what you send to the landfill.
---
More than one third of the waste we send to the landfill is organic material that can be composted.
Learn about easy ways to reduce, reuse and recycle.